Lemon Ricotta Pancakes to Feed the Entire First Order
Poodoo. I started work on this post two years ago and completely forgot about it. In the interest of getting this recipe live (so I can reference it more easily in the future) I'm going to post this with minimal edits...
Once upon a time, a young First Order Stormtrooper fell in love with the lemon ricotta pancakes at the Cheesecake Factory. He loved them so much that he Holonetted the recipe for the glory of the First Order. Having discovered the recipe moments later, he realized his destiny was to feed every last trooper -- and some radar tech named, "Matt" -- on Starkiller Base.
Ingredients
Instructions
In one large bowl, mix flour, baking powder, and salt.
In the other large bowl, whisk eggs, vanilla, and oil.
Add milk to second bowl and re-whisk.
Add lemon zest, sugar, and ricotta to second bowl and re-re-whisk.
Gradually add and fold dry ingredients into wet ingredients.
Continue folding until evenly mixed. Some small lumps are okay, so don't over-mix.
If I'm gonna be real -- like emo Kylo Ren -- I have to admit that I use the whisk the entire time and probably over mix because I hate finding flour pockets I've missed.
Pre-heat your two non-stick double-griddle pans to just-over-medium heat.
Pour 0.25 cup circles of batter onto your griddles; you can probably fit six to eight on each griddle depending how confident of your flipping skills you are.
Cook for about two to two-and-a-half minutes until top begins to bubble.
Flip and cook for another minute to minute-and-a-half.
Repeat many, many times.
Stack pancakes slightly overlapping to allow for a towering upward-spiraling stack.
Serve with butter (optional), bourbon barrel-aged maple syrup (optional), and strawberries (not optional).
Eat.
Hit the gym with the intention of working off the calories and getting shredded -- that eight-pack takes effort!.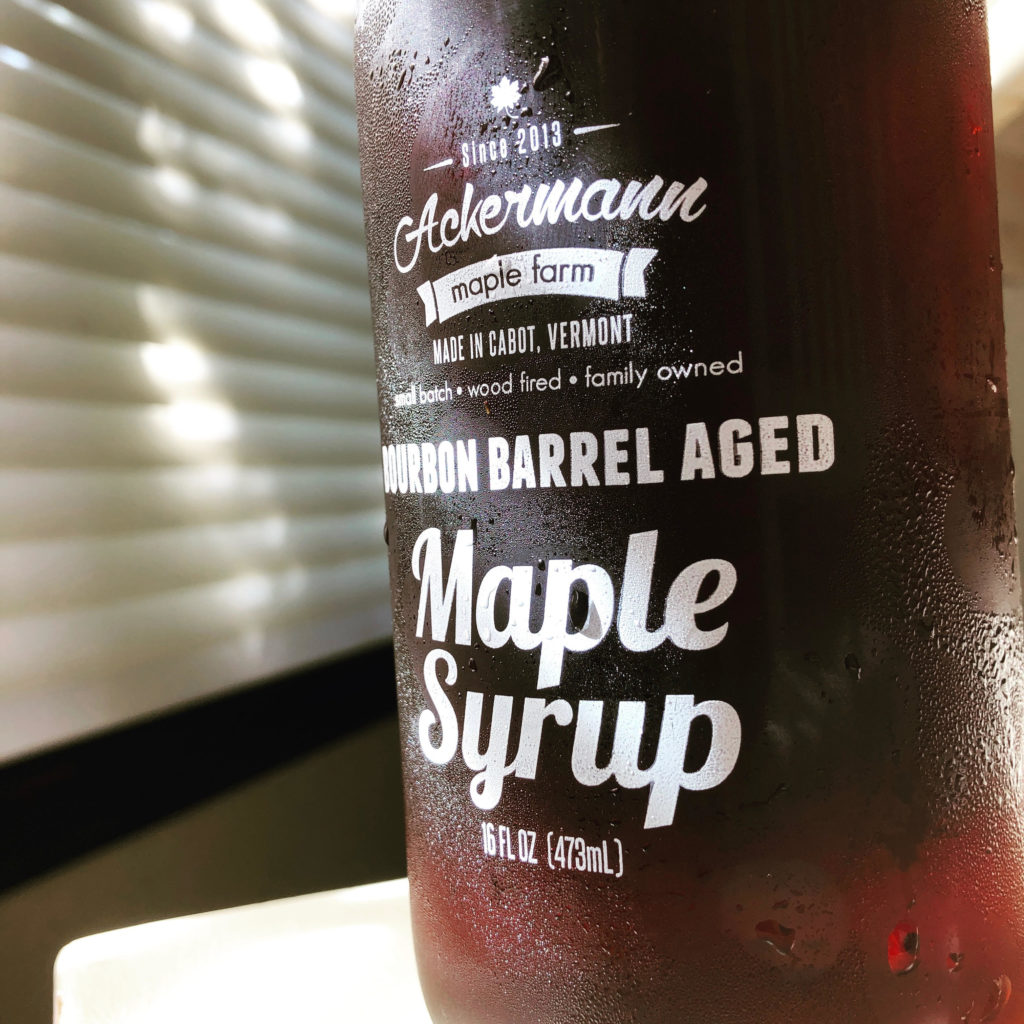 Things that will make your life easier:
Make sure you have two large mixing bowls.
Consider getting a nice microplaner like this one for the zesting.
Because I like to minimize the number of tools I'm using, I used a whisk for many of the steps.  Let me tell you, whisking ricotta cheese with a weak whisker suuuuuuucks.  The KitchenAid Utility Whisk is awesome.
When you're cooking breakfast for all of Starkiller Base, a single frying pan ain't gonna cut it.  I have two Anolon double burner griddles going whenever I make pancakes.
Add to Favourites